Interviewer network
One of the main competitive advantages of Alpha Research is our own well trained, highly qualified and motivated national network of 350 interviewers.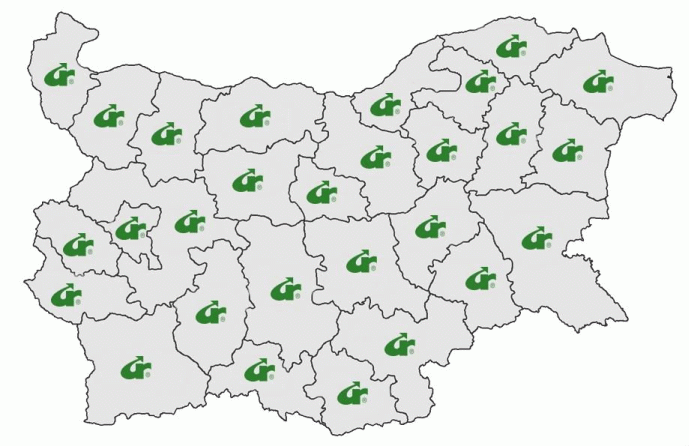 The work of our interviewer teams is organized in four sections:
PAPI (Face-to-face) interview teams
Located in each of the 27 district centres and managed by regional supervisors. In electoral situations the size of the teams increases up to 1000 people.

The Agency has developed its own interviewer training course and guide and trains all of its new assistants.

Briefing seminars for the supervisors are organized quarterly and for the interviewers – twice a year.

Detailed interviewer guidelines are prepared for each survey and the interviewers are briefed locally or at the agency's central office.

Each interviewer's completed questionnaire is subject to logical check and on-the-spot or telephone control, through which we guarantee the reliability and quality of the collected data.

Some of the team members have been specially trained as "mystery shoppers". The recruitment is specific to each individual survey depending on the required "customer" profile.

CATI teams
Our head office in Sofia maintains a team of 30 CATI operators performing regular surveys.

All the operators have undergone special training. The quality of their work has been tested in business situations.

Our well trained team is prepared to conduct an express national representative survey within hours.

A supervisor monitors the compliance with the sample, the interviewing process and the progress of each survey and, if necessary, makes corrections.

CAPI teams
32 of our interviewers have been specially trained to use CAРI and conduct surveys that require the application of this methodology.

Our team has already accumulated considerable experience in the product testing, advertisements and concepts testing. The testing could be performed at the central location or at the respondents' homes.

Prior to the start of each survey there is a special team briefing and pilot interviews.
In-depth interview teams
Alpha Research has trained and maintains a permanent team of 10 highly qualified interviewers for in-depth studies.

All the interviewers on this team have completed higher education in history, sociology, psychology or communications. They have been specially trained for conducting in-depth interviews and have accumulated considerable experience in the communication with people occupying high-level positions in various social fields.
Alpha Research's prestige and the team's professionalism make the agency the preferred partner when social groups difficult to access are to be interviewed. These include business or financial representatives, the local and national elites and state and international institutions.